STAIRSTEP MLM COMPENSATION PLAN
Stair Step Compensation plan has many similarities with the Unilevel Compensation plan. Members are allowed to sponsor an unlimited amount of frontline distributors/associates. As the term states, this is actually when a group "breaks-away" from the upline organization that they are apart of. Breakaway can be achieved once the user achieves all the ranks at a certain level. This helps one not to depend on uplines anymore and is free from the sponsor to receive settled income out of other
STAIRSTEP MLM SOFTWARE DEMO
Admin Login
User-Name : admin
Password : 010101
Member Login
User-Name : leaduser
Password : 010101
STAIRSTEP COMPENSATION PLAN ADVANTAGES
In the MLM Stair Step Plan, you are only liable to pay the commission only when a member achieves his sales target.
The oldest and largest network marketing companies. removing ranks, such as supervisors, assistant managers managers
and national managers, is very easy to do.
Changing percentages is very easy to do. Such changes may reward or may reward the fewer higher-level distributors.
There is no limit on the size of downline increasing the earning potential of stairstep breakaway plan.
STAIRSTEP COMPENSATION PLAN ADVANTAGES
Gift plan is based on the concept of offering/delivering gifts to someone and receiving it from another person. It is totally Independent of MLM sector. Gift Plan is widely called as Donation Plan as it is totally working on sending gifts to a single person which is highlighted by the MLM industry and receiving gifts from multiple of members. The donation plan competencies used different naming based on their business strategies. The software for this plan acts as a gift manager and also makes possible the perfect member management. O Gifts become the perfect element to attract members and always keep them interested in this plan.
The ability to decide how to receive your money daily, weekly, monthly or longer .The autonomy over your money through PayPal, Alert Pay, or Solid Trust Pay time requirements and differing fiscal requirements, mean that people are more likely to use the services on a regular basis, the initial flush of success has faded.
Gifting plans withattracts more people byt it's structural simplisity.
COMPENSATION IN BINARY MLM SOFTWARE

The MLM Companies Define Their Compensation Plan Based On Their Policies. As A Leading Provider Of Stairstep Software System, We Offer Different Compensation Structures As Per The Companies Requirements.
MATCHING BONUS

It is the amount earned as a percentage for every person signed on by your down lines. This actually starts almost 5-6 levels below you and is actually a motivation for you to grow your network deeper.
REFERRAL / SPONSOR BONUS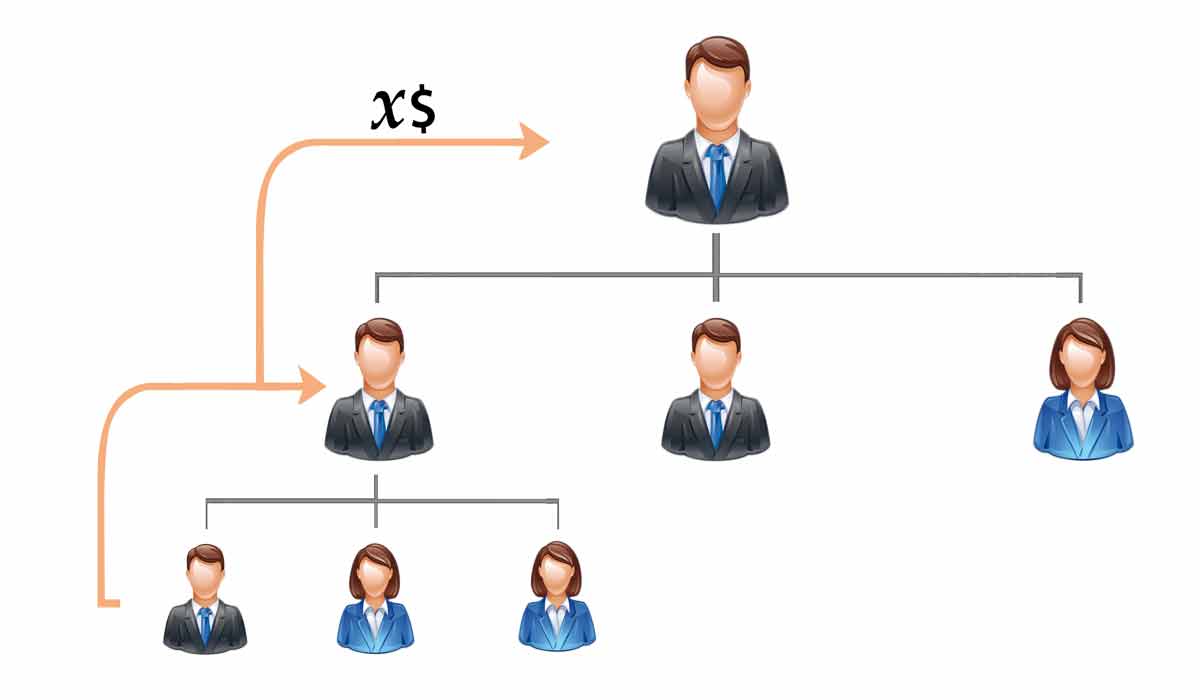 It is same like in other compensation plans. This as a motivational bonus because these type of bonus is offered by sponsors to make members active in stable network expansion