BEST DIRECT SELLING SOFTWARE
Direct selling software is a software used to manage direct selling business
The method of marketing and retailing products or services to buyers directly, without any middlemen such as wholesalers and distributors is called direct selling.
Direct selling is usually done door-to-door by representatives of the company and not done through permanent retail locations like shops and show rooms.
Usually, representatives of the company demonstrate the products to individuals or group of individuals and leave a catalog of products with them.
Later, the representative or others call prospective consumers and gather orders. As you can see, direct selling requires more personal interaction with the consumers than what is required in conventional selling or mail orders.
WHAT IS DIRECT SELLING SOFTWARE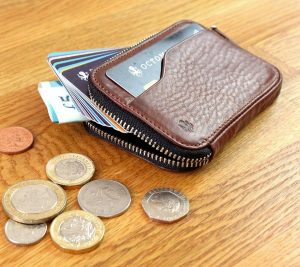 Direct selling software is the software used  in the direct selling marketing to track the sales, profits, expenses effectively and conveniently.
A methodical software is needed for tracking customers, monitoring sales, managing representatives and processing compensations and pay outs.
Direct selling software allows businesses to customize direct selling plans, generate and view graphical representations of sales and related activities and reduce the overall complexity of running a direct selling business efficiently and successfully.
Lead MLM software is a leading mlm software solution addressing the various demands of the direct selling business.
It comes with the various compensation plans of direct selling that can be configured according to the nature individual MLM businesses.
It also comes with all the required add-ons involved in direct selling.
DIRECT SELLING SOFTWARE ADVANTAGES
Optimal Business Performance – Our direct selling software can maintain a proper procedure of planning and monitoring performance.
Streamlined Business Operation – It ensures better collaboration and coordination between representatives, administrators, and customers.
Better Integration of Systems – Facilitates the integration of the company's systems and resources to ensure a smooth functioning.
Cost-effectiveness – Our direct selling software is an economic solution that does not make holes in our clients' pockets.
Higher Productivity – The efficient management facilitated by direct selling software translates to increased productivity.
Motivation of the Sales Force – All these advantages add up to make work easier for the work force resulting in added motivation.

DIRECT SELLING SOFTWARE COMPENSATION PLANS
There are several compensation plans employed in direct selling and our direct selling software comes integrated with all the popular ones.  Below are the compensation plans preconfigured in our direct selling software.
BINARY DIRECT SELLING SOFTWARE PLAN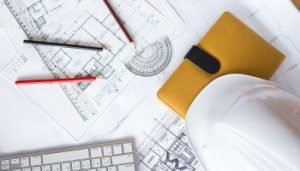 Binary compensation plan is the most preferred direct selling plan, wherein representatives operate with two down-lines in their network, namely, left leg and right leg.
MATRIX DIRECT SELLING SOFTWARE PLAN

Matrix plan is another widely popular compensation plan in direct selling, which has a limit on the width and depth of downline network.
UNILEVEL DIRECT SELLING SOFTWARE PLAN

MONOLINE DIRECT SELLING SOFTWARE PLAN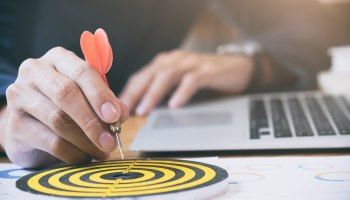 This direct selling plan also known as Single Leg Plan, in which all down-line members are placed one bellow the other with no particular restrictions, in a first come first serve basis.
INVESTMENT DIRECT SELLING SOFTWARE PLAN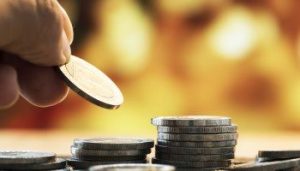 This is a plan that does not require selling of products but lets members make an investment and earn a daily percentage of the company's turn over.
GIFT DIRECT SELLING SOFTWARE PLAN

A unique plan adopted by direct selling businesses wherein members distribute gifts or donations(or Donation Plan) among one another, as suggested by the company.
PARTY DIRECT SELLING SOFTWARE PLAN

The scheme of marketing and selling products through social events and various parties organized by consultants and on behalf of the company is called party direct selling plan.
STAIRSTEP DIRECT SELLING SOFTWARE PLAN

One of the oldest plans in direct selling business similar to Unilevel business plan, where members break away from previous steps as they advance in the network.
GENERATION DIRECT SELLING SOFTWARE PLAN

Generation direct selling plan mostly followed by FMCG companies where the percentage of compensation decreases according to levels known as generations.
DIRECT SELLING SOFTWARE FEATURES
Full Coverage of Direct Selling Plans and Customization – Our direct selling software covers all major business plans and also allows customizing them to suit individual businesses.
Graphical Representations – Lets you view pictorial representation of all relevant business activities.
Commission Management – Managing different commission schemes is made efficient and smooth.
Support for Multiple Currencies – Our software supports multiple currencies to make international transactions much easier.
Team and Network Management – Managing your team and their individual networks can never get any easier and better than with our cutting-edge direct selling software solution.
User Profile Customization – Additionally, our software comes with the ability to customize each user profile.
SMS Integration – SMS notifications are an integral part of direct selling business. Our software has all the tools to manage various SMS operations.
Reports of Expenses, Turn Over and Profits – All reports related to accrued expenditures, daily sales and net profits are all just a few clicks away.
DIRECT SELLING SOFTWARE ADDONS
In addition to all the required features and tools to manage a direct selling business efficiently and cost-effectively, Lead MLM direct selling software comes with additional add-ons so that you may configure our software to suit the specific needs of your unique business model.
These are not basically essential for all businesses but quite advantageous if integrated.

Cryptocurrency Promotion – Our software offers promotion for various popular cryptocurrencies such as Ethereum, Litecoin, Ripple, and Monero.
Bitcoin Integration – Bitcoin is the pioneering and most popular cryptocurrency and we offer its support separately in a standalone addon.
CRM Integration – We understand the importance of an efficient customer relationship management system and offer it as an independent addon.
Lead Capture Page System – To help you accumulate leads and enable customers to effortlessly get familiarized with your products.
Mobile Application – The mobile application addon allows you to be in constant touch with your direct selling business on the move and manage it, no matter where you are.
E-commerce Integration – We offer seamless integration of popular e-commerce platforms such as Opencart and Magento.
LEAD MLM SOFTWARE NEWS
MLM has become the need of the hour, be it small-scale or large-scale industries. Learn more about our impelling MLM business Plans or even how to go about running a healthy MLM business with incomparable software support. Checkout our official blog for latest updates, news and MLM related articles.
Building a strong and successful unilevel MLM network requires dedication, strategic planning, and effective execution. The world of network marketing is highly competitive, but with the right approach, you can achieve your goals and create a thriving business. In this article, we'll explore 10 top tips and strategies to help […]
Unilevel MLM (Multi-Level Marketing) plans offer a promising opportunity to build a network and earn commissions. However, like any business model, they come with their set of challenges that can hinder your success. In this article, we will explore the challenges associated with Unilevel MLM plans and provide you with […]
Unilevel MLM compensation plans offer a unique way for individuals to earn income by building and managing a network of distributors. In this article, we will dive into the intricacies of how Unilevel MLM compensation works, from the structure to practical examples and the role of MLM software. What […]